Entry Level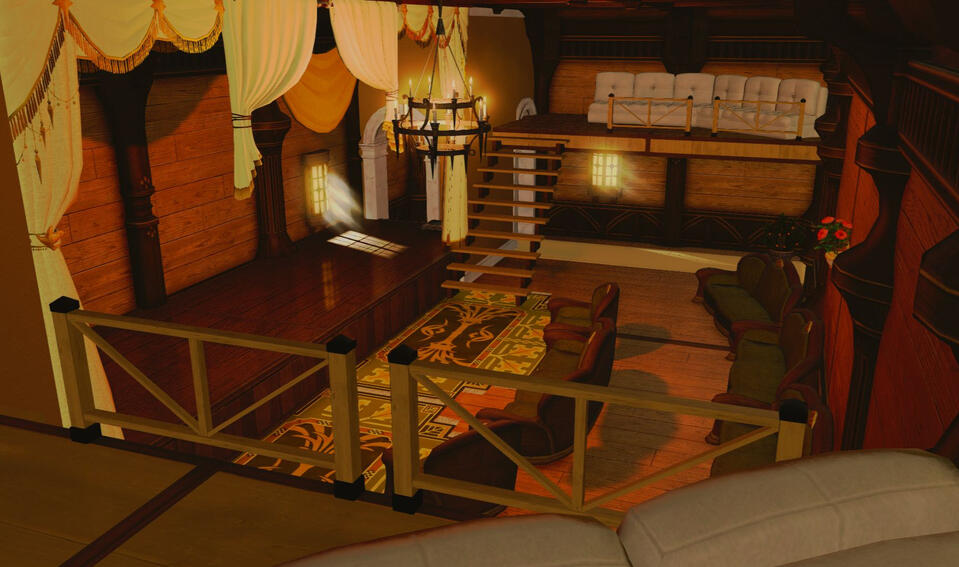 Stepping in the quaint building, the decor is eccentric yet inviting. A comfortable lounge is located around the corner below the stairwell, while a hot snack and drink station rests next to the reception area. Speak to the receptionist to rent one of the available rooms for a night, a week, or several. Affordable prices are in place for those who are counting every gil, whether it be a traveler or simply a guest needing to lay down their head for one night.

Current available Inn Rooms :

(Room #2) Red Room
(Room #3) Blue Room

Under construction - Future plans include a Hostel style room, for larger groups or those who are intimidated by the private room rates.
Lower Level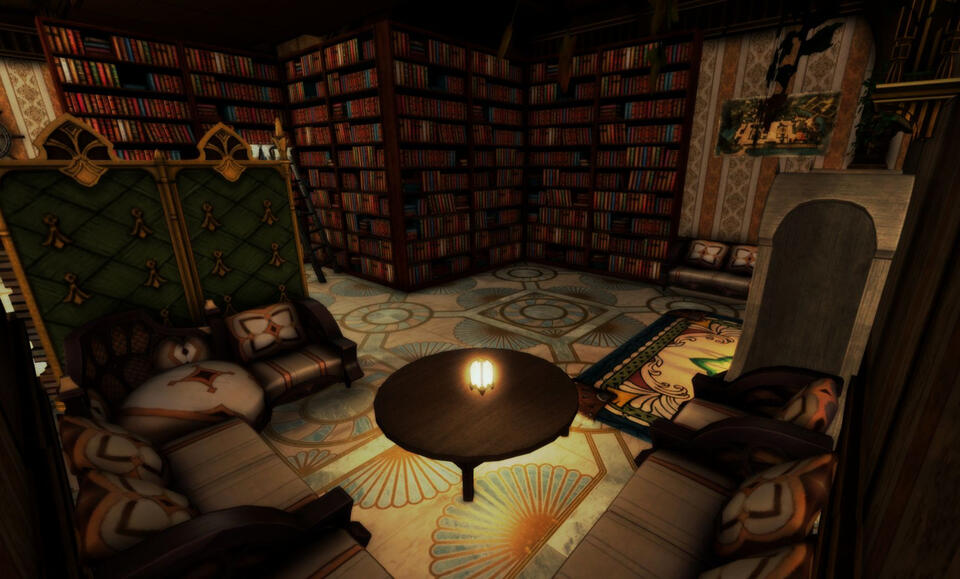 A wide stage and hearty seating area are the main focus of the Lower Level. With a backstage seating area and private dressing room located to the left of the staircase, performances are encouraged here.

Those searching for the library and washroom will find them by following the path forward from the steps and through the door past the screen. Comfortable sofas and unobtrusive firelight lend to the coziness of this almost hidden nook.
Upper Level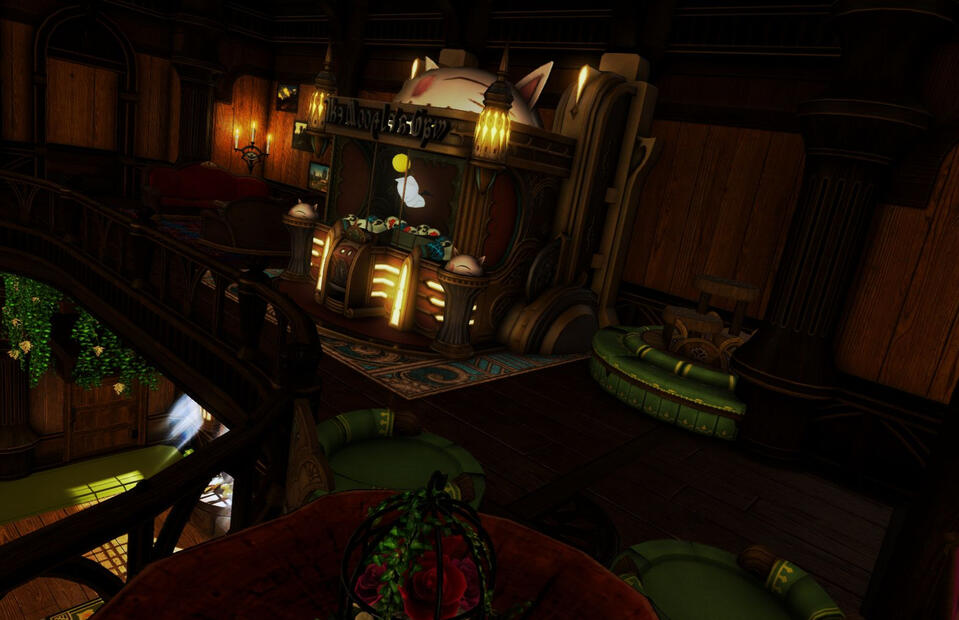 Test your might against three of the Gold Saucer games in the Upper Level of the Center. Simple snacks are available as well as localized seating.

Rules :

Please use the washroom and ensure clean hands before touching any of the games!

Common sense is key. Respect others and allow all who wish to have a turn at each game.

Snacks both of food and drink are to be kept away from the games at all times.

Sometimes it is unavoidable that a game will not work correctly. Please speak to the staff member in the office booth at the head of the stairs (NPC) should something occur that needs attention.